News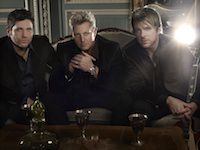 1/17/13 Sioux City, Iowa Concert Rescheduled
January 16, 2013
Due to illness, Rascal Flatts are rescheduling their 1/17/13 concert in Sioux City, Iowa. The concert will now take place on Sunday, August 18th.
All original tickets for January 17th will be honored at the newly scheduled August 18th show. The Band Perry will be on the rescheduled show as well. If you are unable to attend the rescheduled concert, refunds are available at the point of purchase.
We apologize for the inconvenience. Thanks for all of your support!