News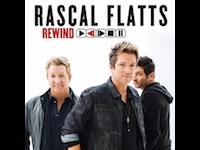 RASCAL FLATTS REVEAL REWIND TRACKLISTING
March 31, 2014
Rascal Flatts revealed today the official tracklisting for REWIND, their forthcoming album slated for release on May 13th. The title track has already made its way into the Top 10 at Country radio and is still rising.
The extended version of the album includes "Compass," which will be featured on April 16th in the Sony Pictures film "Heaven Is For Real," based on the #1 New York Times best-selling book of the same name.
You can pre-order your copy of the REWIND album now here!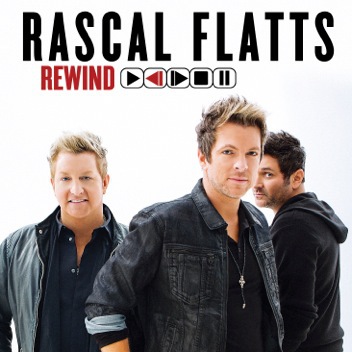 REWIND Tracklisting
Payback (Aaron Eshuis, Neil Mason, Ryan Hurd)
Rewind (Chris DeStefano, Ashley Gorley, Eric Paslay)*
I Have Never Been To Memphis (Eric Holljes, Ian Holljes, Marcus Hummon)
DJ Tonight (Meghan Trainor, Jesse Frasure, Shay Mooney)*
Powerful Stuff (Gregg Wattenberg, Derek A. E. Fuhrmann, Brett James)
Riot (Jaron Boyer, Sara Haze)*
Night Of Our Lives (Ben Hayslip, Jimmy Yeary)
I Like The Sound Of That (Meghan Trainor, Jesse Frasure, Shay Mooney)*
Aftermath (Ben Caver, Megan Conner, Brian White)
I'm On Fire (Sean McConnell, Tobias Lundgren, Johan Fransson, Tim Larsson)*
Life's A Song (Jeffrey Steele, Brandon Hood, James Slater)**
Honeysuckle Lazy (Neil Thrasher, Michael Dulaney, Shane Minor)*
The Mechanic (Jaren Johnston, Tony Lane)*
Deluxe Tracks
Compass (Diane Warren)*
Wildfire (James Ryan Ho, Christopher Breaux)**
She Must Like Broken Hearts (busbee, Jay DeMarcus, Gary LeVox, Joe Don Rooney)*
Bring The Family (Regie Hamm, Tim Akers, Chase Akers)
Produced by Howard Benson
*Produced by Jay DeMarcus and Rascal Flatts
**Produced by Dann Huff and Rascal Flatts